Browse Items (9 total)
Ottawa, Ontario

Desbarats believed that the 1971 Ontario provincial election would indicate what future elections across the country would look like years in the future. More would be spent on advertisements (millions), they would be personality…
Ottawa, Ontario

Focuses on the Conservative Party's decision over who would lead the upcoming election campaign in Quebec. He notes that all members who were being considered were bilingual and that despite possessing an English surname, candidate…
Ottawa, Ontario

Discussed Pierre Trudeau's election campaign, which stressed Canada's uniqueness and superiority on the world stage. However, Desbarats believed this view may not be agreeable to Quebecers.
Ottawa, Ontario

Desbarats discusses the major campaign topics of the NDP, Liberal and Social Credit parties. In his interactions with citizens across the country, while following the campaign, he believed a liberal majority seemed probable. The…
Ottawa, Ontario

Desbarats explains why he believes that Conservative Leader Robert Stanfield has not been able to lead a very successful campaign. He feels as though Stanfield does not back up his claims or ambitions with concrete evidence or…
Ottawa, Ontario

This article is very similar to an article published in the Toronto Star four days earlier. Desbarats strongly believed that Stanfield would not win the election even though Stanfield's personality had remained quite constant, if…
Ottawa, Ontario

This article revolves around the passing of the federal budget and the call for an election, which may occur, if not it was not passed. Stanfield and his Conservative Party declared that they would vote against tax cuts for…
Ottawa, Ontario

A unique but potentially fruitful political tactic the Libreral Party was considering is discussed by Desbarats. The Liberal government was considering abandoning the Toronto and southern Ontario area in favour of focusing on…
Ottawa, Ontario

Many of the Quebecers that Desbarats spoke with during the lead-up to the Quebec provincial election, seemed to feel that the Social Credit Party would win the election. The organization of the party's campaign seemed to be…
Featured Item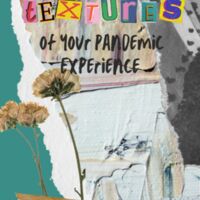 A collaborative zine made about the FIMS community experience with the COVID19 pandemic.