Zine Collection
Description
The FIMS Graduate Library has a collection of zines written by Faculty of Information and Media Studies students, graduates, faculty and staff. The zines include fiction and non-fiction, poetry, and various types of published works. The contents of this collection are available in the FIMS Graduate Library.
Collection Items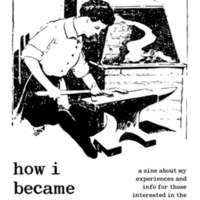 This zine is about the creator's experiences and contains information for people interested in library work.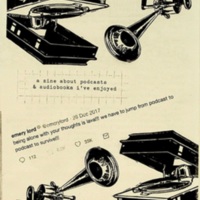 The creator of the zine shares and comments on several audio books and podcasts they enjoyed.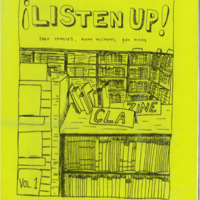 This zince includes a foreword, table of contents, personal essays related to LIS topics, illustrations, cartoons, advice columns, critical essays, lists, bookbinding and archival work information, colour photographs, jokes, and horoscopes.
View all 17 items