Browse Items (15 total)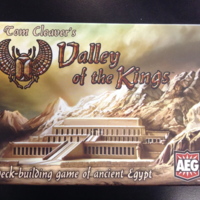 Players: 2-4
Playing time: 45 minutes
Age: 14 and up

Game overview: Players are Egyptian nobles at the time of the pharaohs, preparing for their death and burial in the Valley of the Kings. In the Egyptian religion, when you die you can take it…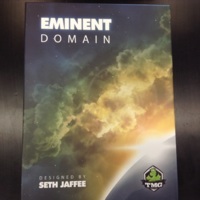 2-4 players
45 minutes
10+

Eminent Domain is an empire building game in which your empire's abilities are based on a deck of Role cards. At the beginning of the game each player has the same deck of cards. Every turn you must choose a role to…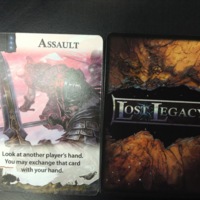 Players: 2-4
Playing time: 10 minutes
Age: 10 & up

Introduction: In the distant past, a starship from a faraway world appeared in the sky. Damaged in battle, the craft broke apart and traced lines of fire across the horizon. These falling stars…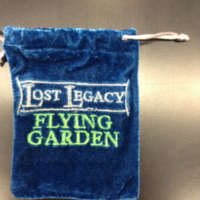 Players: 2-4
Playing time: 10 minutes
Age: 10 & up

Introduction: Scattered across the world are pieces of a strange craft from far beyond the skies - known as the Lost Legacies. In the eastern peaks, legends speak of a floating paradise, a…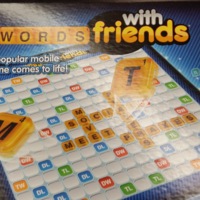 Players: 2-4 Players
Playing time: 30 minutes
Ages: 13+

The popular mobile game comes to life! Build words to score the most points!

Contents: Game board - 4 tile racks - tile bag - 104 tiles - game guide

Related content: zynga.com
2-5 players.
60 minutes.
More than 300 creature pawns for use with the Pathfinder Roleplaying Game or any tabletop fantasy RPG.
Part of a set of four boxes that can be played with this game.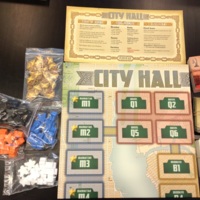 2-4 players
90 minutes
13 +

Stakes are high in the Big Apple. In your bid to become Mayor you will send your staffers to the seven offices in City Hall and auction off their benefits. You can accept your rivals influence, or pay your own to…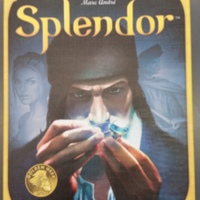 Players: 2-4
Playing time: 30 minutes
Ages: 10+

Description: Splendor - The Greatest Gemstone Merchants of the Renaissance

As the leader of a merchant guild, you invest in mines, send your ships to the new world, and recruit the most renowned…
Players: 2-4
Playing time: 30-75 minutes
Age: 13 to adult

Game overview: In this game, you are a quilter. You will collect fabric cards which can be exchanged for block tiles. As you amass block tiles, you will combine them into one or more…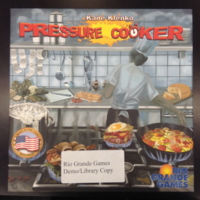 Players: 2-4
Playing time: 30-60 min
Age: 14+

Game overview: Welcome to Tres Yummy, the hottest new restaurant to hit town in years, and tonight is opening night. Unfortunately, management has not yet hired a chef. Players take the role of chefs…
Featured Item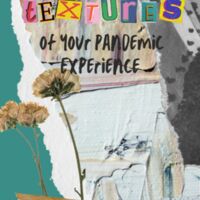 A collaborative zine made about the FIMS community experience with the COVID19 pandemic.