Undergraduate student: Serena Mendizabal
Radio Reflections: Indigenous student researcher Serena Mendizabal explains what working on the Smoke Signals Radio Archive Project means to her
May, 2020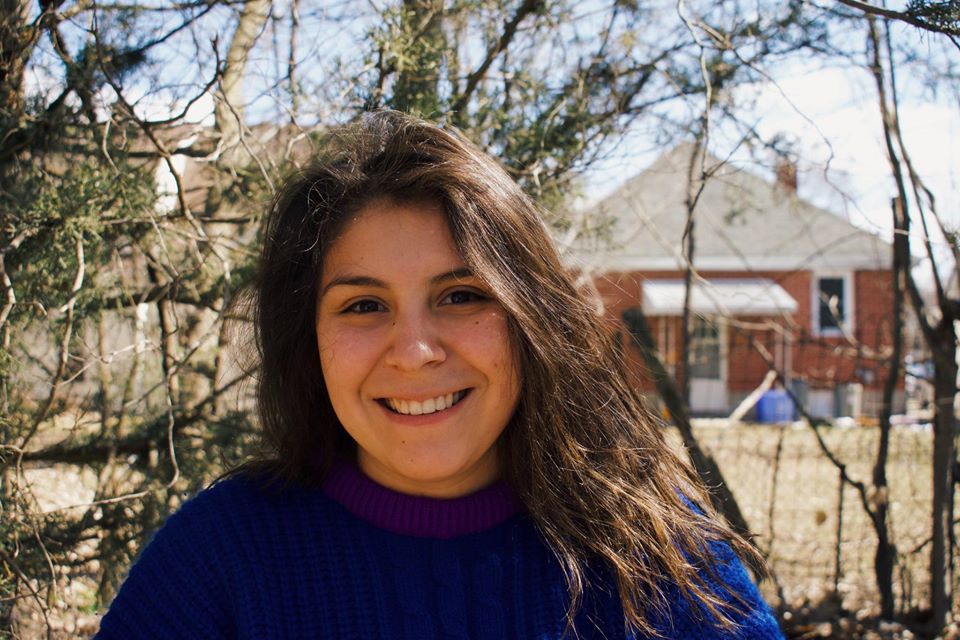 You could say that Serena Mendizabal's work involves travelling back in time.
As a research assistant with the Smoke Signals Radio Archive Project, the 21-year-old has be
en sifting through countless hours of old audio tapes connected to the Smoke Signals First Nations radio program. She's built a true appreciation for the exceptionally long-running campus radio show hosted by Dan and Mary Lou Smoke, who first took to the airwaves in the early 90s, with a vision of bringing First Nations knowledge and stories to the forefront.
By listening, Mendizabal, who is of Cayuga and Panamanian heritage, and is from Six Nations of the Grand River Territory, is gaining a new perspective on the past, and making connections between the strength of Indigenous people then and now.
"It was so powerful," she said, of listening to some of the sounds and stories from close to 30 years ago.
Despite the generational difference, Mendizabal, who recently graduated from Western University's Faculty of Information and Media Studies (FIMS), with a degree in Media Information and Techniculture and Indigenous Studies, felt a deep connection to what she was hearing.
It's been inspiring for her to hear stories of past struggles such as the Oka Crisis, and to relate them to current events that are important to her, such as the Wet'suwet'en pipeline conflict.
"Hearing these tapes and stuff, it's really empowering me right now because they were going through the same thing we're going through right now 30 years ago," she said. "It really connects you so much more because you know that this has been something decades in the making and our resilience is decades in the making."
"I wanted to … share that with other students"
Mendizabal, who is now pursuing post-graduate studies at Western, is hopeful that others will also soon be able to gain insight and inspiration from the recordings, thanks to the work being done by the archiving project.
Mendizabal joined the Smoke Signals Radio Archive project in 2019 after being awarded a FIMS Undergraduate Research Fellowship. Her interest in applying was sparked when she realized it was a collaborative effort between FIMS and Indigenous Studies – the two academic areas that were the focus of her own undergraduate studies. She also loved the idea of preserving Indigenous stories. Her interest in the project grew as she began learning more about Smoke Signals and its ongoing impact.
"Their radio show, when I was looking into it I was like, 'this is something so special to Western,'" she said. "I wanted to help be a part of being able to share that with other students."
When she won the fellowship, she became part of the small team of Western faculty and students who make up the archiving project. They are working to organize, study, digitize and preserve the Smoke's extensive audio legacy. Ultimately, they plan to make as many recordings as possible available to the public.
It's a big job. Over the years, the Smokes have saved thousands of recordings of past programs, interviews and events, and donated "crates on crates on crates" of cassette tapes to be archived.
While these archival recordings are at the heart of the project, Mendizabal's role also involves getting to know the Smokes and observing them as they continue to broadcast Smoke Signals live, every second Sunday night on Western's campus radio station.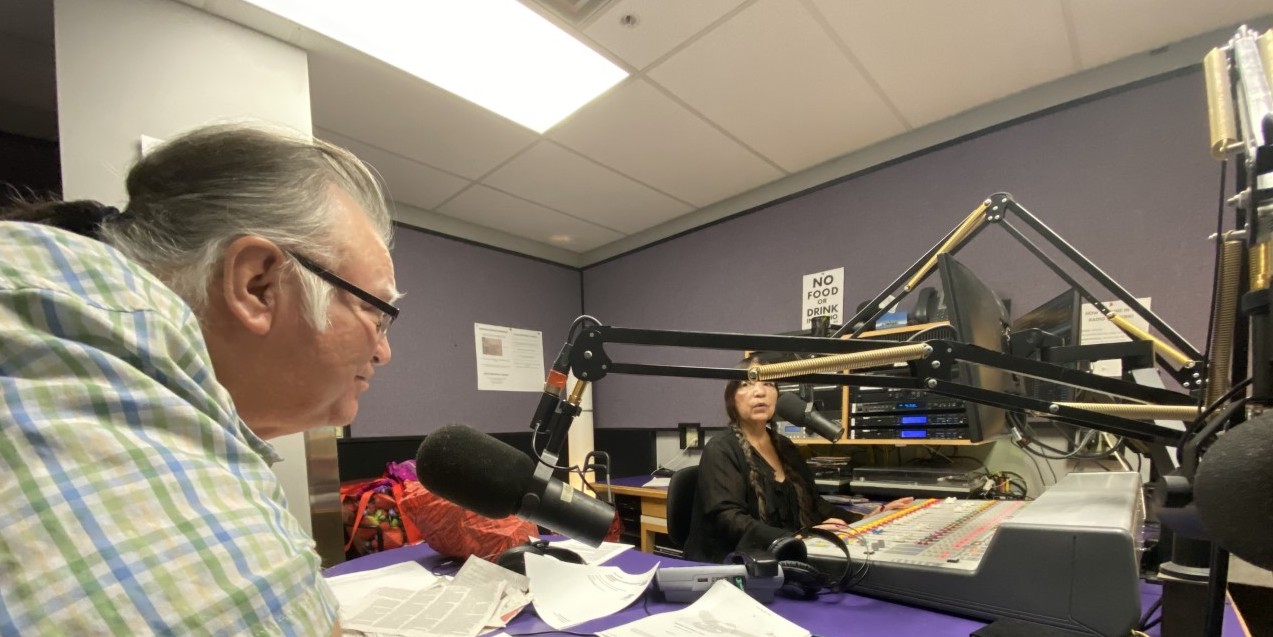 It's been a highly immersive process, she explained, where she not only observes the program, but sometimes joins the Smokes on-air to discuss progress with the Smoke Signals Radio Archive Project.
Smokes are "a voice for the community"
Before joining the project, Mendizabal said she was aware of the Smokes' reputation as leaders and educators in Western's Indigenous Studies department. Today, she says she counts them as friends. In March of 2020, when Mendizabal organized an event at Western as part of the national student walkout in support of Wet'suwet'en protesters, the Smokes attended as honourary Elders.
She was able to observe first-hand how Dan and Mary Lou Smoke have forged connections and earned the respect of others through their many years of broadcasting, activism and teaching.
"Walking around with them that day, I just knew how special they were to people," Mendizabal said, "they are a voice for the community."
The Smokes themselves are highly involved in every aspect of the archiving project as research partners. That's important, she stressed, because too often Indigenous oral histories and stories have been either undervalued, or co-opted by others.
"I think with a lot of First Nations data and information in our history it has been taken out of context from the rightful owners," she said. "And I think that it's really important that their information is respectfully owned by them, and respected by the academics using it, and to keep our stories safe."