Browse Items (11 total)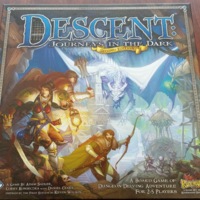 Second Edition

Players: 2-5 players
Playing Time: 2-3 hrs
Age:14+

Description: Embark on an epic quest against an ancient evil... In the darkest depths of Terrinoth, an ambitious overlord gathers his minions to lay siege on the world above.…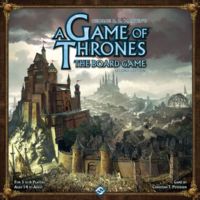 Second Edition

Players: 3-6 players
Playing Time: 2-4 hrs
Age: 14+

Description: Based on George R.R. Martin's bestselling 'A Song of Ice and Fire' novels, players each control one of the six Great Houses seeking dominance over the lands of…
Players: 2-5
Playing time: 30-60 minutes

Introduction: BattleCON: Devastation puts you in control of 34 heroes and villains to decide the fate of the world.
Each character beings a totally new play style and core mechanic to the tab;e, making…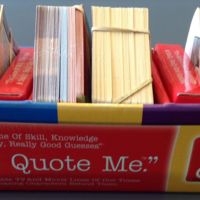 TV Guide edition
players: 2-5
playing time: 60 minutes
age: 14 +

By successfully identifying famous (and not so famous) quotations, players move their pawns around a pentagonal board. Players move three spaces by guessing without taking a hint,…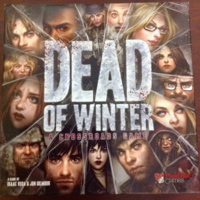 Players: 2-5
Playing time: 60-120 minutes
Age: 13 +

Object of the game: In Dead of Winter, players are a colony of survivors trying to survive a hazardous winter in the aftermath of the zombie apocalypse. The colony has an objective they are…
2-5 players.
60 minutes.
This beginner's box contains the simple rules as a first step into a world of fantasy adventure.
Players can create and customize their own hero along with challenging adventures and deadly battles against villainous…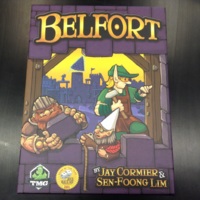 Players: 2-5
Playing time: 90-120 min
Age: 13+

Game Objective:
Put your Elves, Dwarves and Gnomes to work in the Village and Guilds of Belfort to collect resources and build up the city!

Elves collect wood from the forest while Dwarves…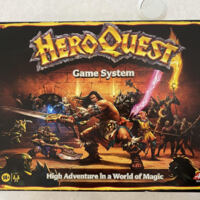 English Edition 2021

Players: 2 - 5 players

Playing Time: Approx. 90 minutes

Age: 14+

Description: "The HeroQuest game is a fantasy adventure set deep within a hidden stone labyrinth. This maze of underground rooms and corridors is…
Tags: 14+, 2-5 players, 90 mins., Adventure, Board game, campaign, Dice Rolling, Dungeon Crawler, fantasy, Games, miniatures
2-5 players.
60 minutes.
This collection of more than 300 creature pawns for use with the Pathfinder Roleplaying Game or any fantasy RPG.
Printed on sturdy cardstock, it features creatures such as goblins, orcs, hobgoblins, bugbears, boggards,…
2-5 players.
60 minutes.
Printed on sturdy cardstock, 300+ character pawns - including common animal companions - are featured in the role playing game.
Part of a set of four boxes that can be played with this game.
Featured Item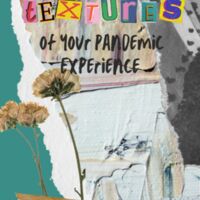 A collaborative zine made about the FIMS community experience with the COVID19 pandemic.