Spycatcher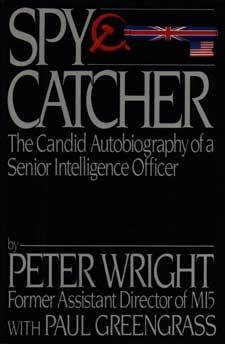 Dublin Core
Description
In this book Wright talks about his time serving in the security service MI5 (Military Intelligence, Section 5), which is a British domestic counter-intelligence and security agency. He states that he was assigned to unmask Roger Hollis, a former MI5 Director General, as a Soviet mole in MI5. He also describes people who might have or might not have been the mole, and provides a history of MI5 by chronicling its principal officers, from the 1930s to his time in service. Furthermore, Wright tells of the MI6 plot to assassinate President Nasser during the Suez Crisis, of a joint MI5-CIA plot against left-wing British Prime Minister Harold Wilson, and of MI5's eavesdropping on high-level Commonwealth conferences. Wright also examines the techniques of intelligent services and exposes their questionable ethics.

This book was initially published in Australia. The British government immediately called for the book to be banned in the UK, but since the ruling took place in England, the book was legally distributed in Scotland and other jurisdictions. The British also tried to stop publication in Australia but ultimately failed, but they still placed a gag order on English newspapers which prohibited any mention of the book. Eventually, in 1988, the book was cleared for legal sales in England- the logic was that since the book was freely available elsewhere its contents were no longer secret. However, Wright was barred from receiving royalties from the sale of the book in the United Kingdom. Then, in November 1991, the European Court of Human Rights ruled that the British government had breached the European Convention of Human Rights in gagging its own newspapers, costing them major legal fees.
Publisher
Toronto: Stoddart
Collection
Citation
Peter Wright, "Spycatcher,"
Special Collections
, accessed November 30, 2023,
https://archive.fims.uwo.ca/specialcollections/items/show/117
.