Harry the Dirty Dog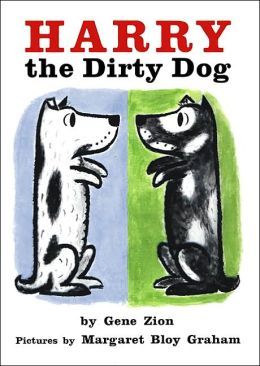 Dublin Core
Title
Harry the Dirty Dog
Description
In this newly colorized edition of the classic book (published in 1956) by the late Gene Zion and his wife/ illustrator Margaret Bloy Graham, Harry runs away from a bath to find some good, clean fun. But when his adventures in town make him so dirty his own family doesn't recognize him, he must return to the tub to reclaim his identity.

Bloy Graham, who says the illustrations reflect scenes from her childhood in Toronto and special memories of her aunt's two terriers, added the splashes of color herself to this bright new version. It is sure to delight a new generation of readers.

Works Cited:
Metzger, Steve. "Harry the Dirty Dog." Scholastic Parent & Child 10.2 (2002): 14. ProQuest. Web. 30 Nov. 2015.

Image Citation:
"Harry the Dirty Dog." Google Books. N.p., n.d. Web. 09 Dec. 2015.
Publisher
HarperCollins Publishers: New York.
Contributor
Pictures by Margaret Bloy Graham.
Rights
Text copyright © 1956 by Eugene Zion, renewed 1984 by Ruth Zion Frischer. Illustrations copyright © 1956, 1984 by Margaret Bloy Graham. Recolorization copyright © 2002 by Margaret Bloy Graham. All rights reserved.
Collection
Citation
Gene Zion, "Harry the Dirty Dog,"
Special Collections
, accessed June 6, 2023,
https://archive.fims.uwo.ca/specialcollections/items/show/283
.