This One Summer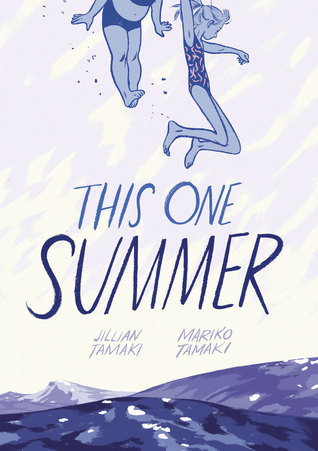 Dublin Core
Description
"This graphic novel captures Rose's summer on the cusp of adolescence, caught between her younger friend's childish interests and the compelling (but confusing) adult world. Episodic vignettes, contextualizing flashbacks, and Rose's own musings-all related in spare text and dynamically paced, indigo-hued illustrations-build to a poignant conclusion."

Tamaki, Mariko. 2015. This one summer. The Horn Book Magazine 91, (1) (Jan): 18, https://www.lib.uwo.ca/cgi-bin/ezpauthn.cgi?url=http://search.proquest.com/docview/1639919024?accountid=15115.
Publisher
Groundwood Books, House of Anansi Press.
Date
Originally Published 2014
Fourth Printing 2018
Contributor
Jillian Tamaki (Illustrator)
Rights
Text copyright, 2014 by Mariko Tamaki
Illustrations copyright, 2014 by Jillian Tamaki
All rights reserved
Format
Book, 319 pages, 15.2 x 2.3 x 21.6 cm
Collection
Citation
Mariko Tamaki, "This One Summer,"
Special Collections
, accessed October 1, 2023,
https://archive.fims.uwo.ca/specialcollections/items/show/321
.