Favourite Books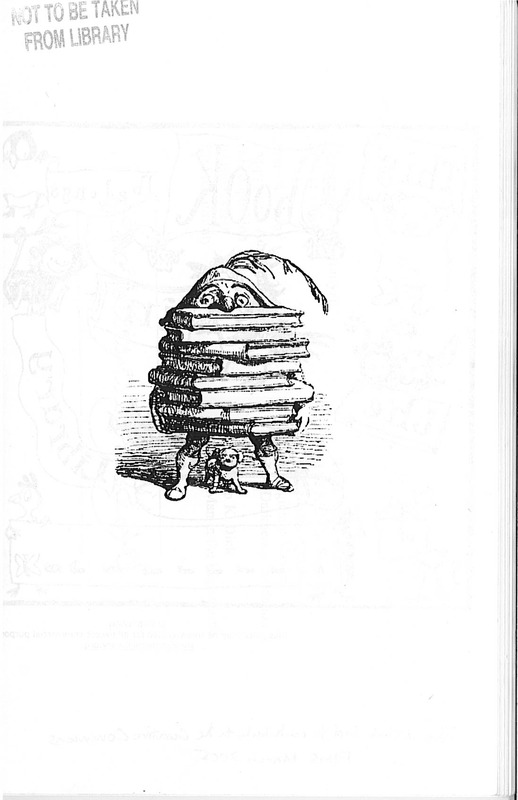 Dublin Core
Description
This zine contains quotes, illustrations, comics, and lists.
This zine is bound with coloured yarn.
Creator
University of Western Ontario FIMS students
Source
FIMS Graduate Library, Zine Collection
Contributor
McArthur, Michael
Bissell, Adam
Better, Kathleen
Hollingsworth, Janet
Redekop, Corey
Tory
Meddins, Patricia
Adele
Kraus, Steve
Roy, Dave
Nickerson, Liam
Nayet, Magali
G., Susanna
Morrison, Laurie
AP
Rene
Nancy
Hamade, Nada
Jones, Sarah
Clozza, Loreta
Carl
McKnight, Sheila
Bajitas, Daniela
Debicki, Mark
Blackburn, Bex
Brock, Lindsay
Bray, Nick
Milton, Jerri
James, Claire
Jackson, Dave
Wiley, Dana
Williamson, Michele
Witwicki, Kate
McGeachy, Denise
Harvey, Brian
Teo, Kam
Jacobs, Heidi LM
Kupiec, Marta
Martha
Guida
Pritchard, Trevor
Bonner, Cheryl
Iseli-Otto, Sabina
Meddins, Patricia
Lee, Rachel
Graves, Chris
Gotz, Irene

Rights
Zine distributed to contributed to the Creative Commons
Format
Print, 8.5 x 5.5 x 0.4 inches, 62 pages
Identifier
FavouriteBooks_March_2005
Still Image Item Type Metadata
Physical Dimensions
8.5 x 5.5 inches
Collection
Citation
University of Western Ontario FIMS students, "Favourite Books,"
Special Collections
, accessed October 1, 2023,
https://archive.fims.uwo.ca/specialcollections/items/show/371
.