Wrist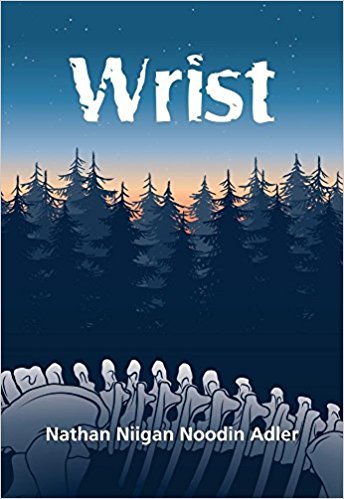 Dublin Core
Description
In 1872, dinosaur hunters become embroiled in a battle over the discovery of fossils in Northern Ontario as their excavation crews are driven mad by a bizarre and terrifying illness. Over a hundred years later, Church and his family show signs of the same monstrous affliction. As he begins to unravel his family's dark history, Church must race to protect the secrets buried deep in bones and blood. Set in the fictional town of Sterling and Ghost Lake Reserve, Wrist is Nathan Adler's debut novel.
Creator
Nathan Niigan Noodin Adler
Publisher
Kegedonce Press
Contributor
Kateri Akiwenzie-Damm (Editor)
Format
Book, 198 pages, 8.75 × 6.35 × 0.68 in
Collection
Citation
Nathan Niigan Noodin Adler, "Wrist,"
Special Collections
, accessed December 9, 2023,
https://archive.fims.uwo.ca/specialcollections/items/show/384
.