Fifty Shades Trilogy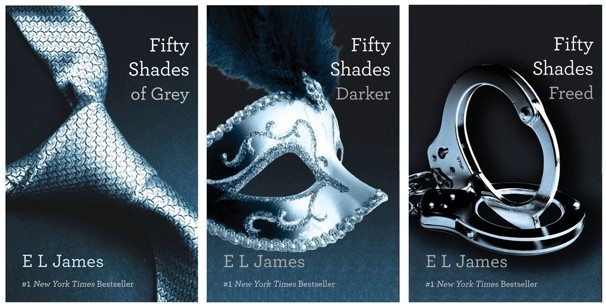 Dublin Core
Title
Fifty Shades Trilogy
Description
This series follows the story of recent graduate Ana Steele as she contemplates a relationship with an older, successful man, Christian Grey. After she interviews him for a friend's newspaper piece, she finds herself attracted to him. He asks her for coffee and later reveals he wants to have sex with her. He asks her to sign a non-disclosure agreement forbidding her to discuss anything they do together. He shows her his playroom full of BDSM (bondage, discipline, sadism, and masochism) toys and asks her to sign another contract of dominance and submission, stating that there will be no romantic relationship between them. He realizes she is a virgin and they have sex together for the first time without her signing the contracts. After receiving gifts from him, and having sex several more times, Ana runs away from the relationship and doesn't seem him till her graduation ceremony, which is when she agrees to sign the contract. They discuss the contract and continue with their relationship without Ana having signed the documents. Eventually, Christian beats her with a belt, at which point Ana realizes they are incompatible and decides to leave.

The book has been criticized for its poor writing quality and its depiction of BDSM. The book has been removed from several library shelves due to its sexual content.
Publisher
New York: Random House
Collection
Citation
E. L. James, "Fifty Shades Trilogy,"
Special Collections
, accessed January 28, 2023,
https://archive.fims.uwo.ca/specialcollections/items/show/88
.