Browse Items (15 total)
Players: 2-4
Playing time: 45 minutes
Age: 8+

Game Overview: In Pandemic, you and your fellow players are members of a disease control team. You must work together to develop cures and prevent disease outbreaks, before 4 deadly diseases (Blue,…
Kanai Factory Limited Edition

Players: 2-4
Playing time: 20 minutes
Age: 10 and up

Game Overview: The players are the young men seeking to sway the heart of the princess, and attempt to get their love letter into her hands. The castle's…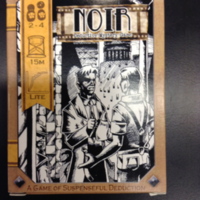 Players: 2-4
Playing time: 15 minutes

Description: A wave of heinous murders sweeps across a city that knows how to keep its secrets, and it falls to a lone inspector to sort out truth from the lies.
Will the Inspector be able to uncover the…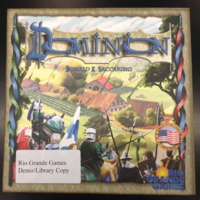 Players: 2-4
Playing time: 30 min
Age: 14+

Game overview: You are a monarch, like your parents before you, a ruler of a small pleasant Kingdom of rivers and evergreens. Unlike your parents, however, you have hopes and dreams! you want a bigger…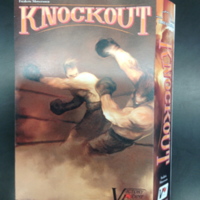 players: 2-4
playing time: 20-30 minutes
age: 13+

Description: As the newest pug on the block, you're ready to sock the next lug to enter the ring with you. The wise heads have finally let you challenge the champ and it's up to you to prove…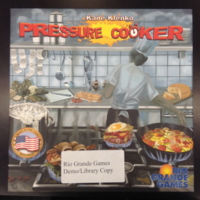 Players: 2-4
Playing time: 30-60 min
Age: 14+

Game overview: Welcome to Tres Yummy, the hottest new restaurant to hit town in years, and tonight is opening night. Unfortunately, management has not yet hired a chef. Players take the role of chefs…
Players: 2-4
Playing time: 30-75 minutes
Age: 13 to adult

Game overview: In this game, you are a quilter. You will collect fabric cards which can be exchanged for block tiles. As you amass block tiles, you will combine them into one or more…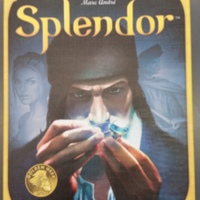 Players: 2-4
Playing time: 30 minutes
Ages: 10+

Description: Splendor - The Greatest Gemstone Merchants of the Renaissance

As the leader of a merchant guild, you invest in mines, send your ships to the new world, and recruit the most renowned…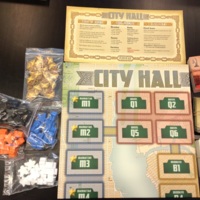 2-4 players
90 minutes
13 +

Stakes are high in the Big Apple. In your bid to become Mayor you will send your staffers to the seven offices in City Hall and auction off their benefits. You can accept your rivals influence, or pay your own to…
2-5 players.
60 minutes.
More than 300 creature pawns for use with the Pathfinder Roleplaying Game or any tabletop fantasy RPG.
Part of a set of four boxes that can be played with this game.
Featured Item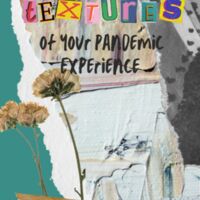 A collaborative zine made about the FIMS community experience with the COVID19 pandemic.