The Catcher in the Rye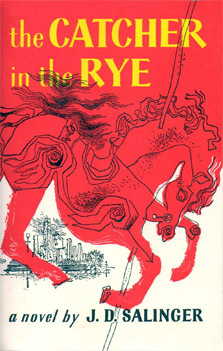 Dublin Core
Title
The Catcher in the Rye
Description
The story is told from the protagonist's, Holden Caulfield's, point of view. The book opens with him at Pencey Prep school, where he gets into an argument with his roommate, Stradlater, over a girl. Holden decides he has had enough of Prep school and catches a train to New York City several days before his parents expect him home for Christmas. He checks into a hotel, and after contemplating his sexuality ends up bringing a prostitute back to his room. When he discovers she is about his age he starts to see her more as a person and decides to just chat with her. She gets frustrated, leaves, and brings back her pimp who steals from and punches Holden. Holden then calls Sally Hayes, a familiar date, to join him. They have a fine time downtown together but when she declines his offer to run away with him he offends her and she leaves. Eventually he sneaks into his parents apartment to see his little sister and close friend, Phoebe. After later seeing his old English teacher and spending a day with Phoebe, Holden decides that he doesn't want to tell anything more since he has started to miss his old friends at Prep school and because he believes the day to be inconsequential.

The book has been challenged due to frequent use of vulgar language, sexual references, undermining family values and moral codes, encouragement of rebellion, and the promotion of drinking, smoking, and lying. Some have also referred to the plot as being communist. Several shootings have been association with the book as well, including an assassination attempt on Ronald Reagan and the shooting of John Lennon.
Publisher
New York: Little, Brown and Company
Collection
Citation
J. D. Salinger, "The Catcher in the Rye,"
Special Collections
, accessed June 6, 2023,
https://archive.fims.uwo.ca/specialcollections/items/show/106
.