Adventures of Huckleberry Finn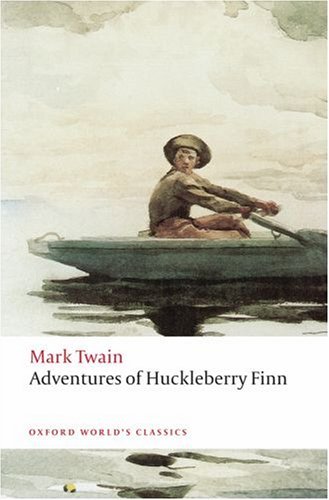 Dublin Core
Title
Adventures of Huckleberry Finn
Description
This book is told in first person narrative by Huckleberry Finn, friend of Tom Sawyer, and is the direct sequel to The Adventures of Tom Sawyer. It follows Huck as he escapes from the confines of small town, religious, southern life to float on a river raft down the Mississippi River with an escaped slave named Jim. The two come across a mix of characters and places, and eventually run into Tom Sawyer. At the end they discover that Jim has been freed from his owner who died and freed him in her will, and that Huck's father, the town drunk, has also passed away, so he can now safely return home.

The book has been banned and challenged due to coarse language and the use of the word "nigger". There has also been a great deal of controversy over whether the book represents racist views or not. Some claim that Jim is a stereotype while others claim that Jim is humanized in the book and that Huck is clearly anti-racist.
Publisher
New York: Oxford University Press
Collection
Citation
Mark Twain, "Adventures of Huckleberry Finn,"
Special Collections
, accessed January 29, 2023,
https://archive.fims.uwo.ca/specialcollections/items/show/112
.