Favourite Books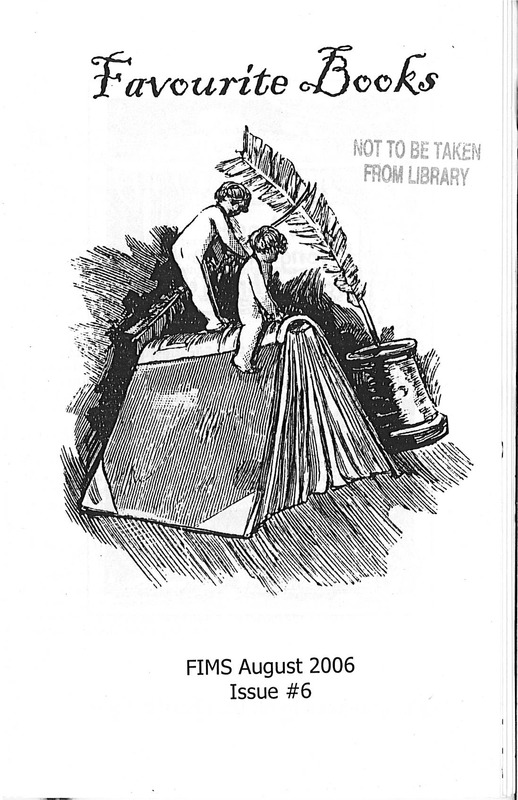 Dublin Core
Description
This zine contains a number of lists of books to read, some have accompanying descriptions of why the list-maker enjoyed the books. It also contains cartoons, illustrations, and other LIS related lists. This zine was bound using coloured yarn.
Creator
University of Western Ontario, FIMS Students
Source
FIMS Graduate Library, Zine Collection
Contributor
Vanderwolf, Sarah
Maitland, Jeri-Lynn
Remillard, Tracy
Sander, Elizabeth
Perpick, Stephanie
Jackson, David
Peters, Jay
Liu, Christie
Winn, Danielle
Bussiere, Linda
Griffin, Tyler
Iseli-Otto, Sabina
Boldt, Gabe
Roosien, Elizabeth Anne
Michelle

Format
Print, 8.5 x 5.5 x 0.1 inches, 34 pages
Identifier
FavouriteBooks_August_2006
Still Image Item Type Metadata
Physical Dimensions
8.5 x 5.5 inches
Collection
Citation
University of Western Ontario, FIMS Students , "Favourite Books,"
Special Collections
, accessed November 28, 2023,
https://archive.fims.uwo.ca/specialcollections/items/show/367
.