Favourite Books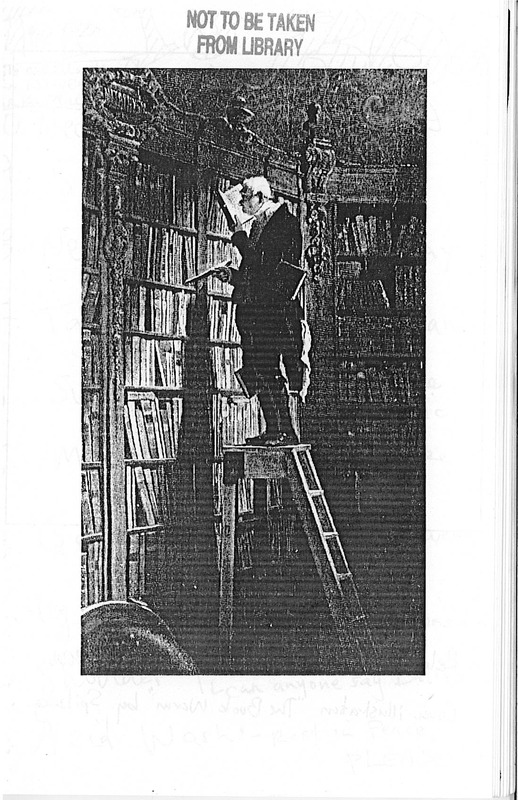 Dublin Core
Description
This zine contains illustrations, quotes, cartoons, suggested reading lists, and other lists related to life at FIMS or FIMS related topics, copies of emails. This zine was bound using coloured yarn.
Source
FIMS Graduate Library, Zine Collection
Contributor
Maddock, Nicole
Njuyem, Nina
Macdonnel, Mark
Claire
Piccoskie, Jen
Stafford, Trudi
Sitwell, Edith
Hammond, Shea
Winn, D.N.
Werm, Matt
Griffin, Tyler
Meighan
Craig
Rajasehan, Lucinda Niroshi
Iona
Helwig, Mel
Dixon, Christopher
Redekop, Corey
Cheryl
Susanne
M.P.F.
Banfield, Laura
Jackson, David
Ian
Miedema, John
R.S.
Dupont, Quinn
Denise
Hammond, Jason
Douglas, Karina Miki
Westhaver, Ella
McNally, Mike
Gilmour, Lauralee

Rights
Released to the Creative Commons April 2006
Format
Print, 8.5 x 5.5 x 0.4 inches, 58 pages
Identifier
FavouriteBooks_April_2006
Still Image Item Type Metadata
Physical Dimensions
8.5 x 5.5 inches
Collection
Citation
"Favourite Books,"
Special Collections
, accessed October 1, 2023,
https://archive.fims.uwo.ca/specialcollections/items/show/368
.