Easton Ellis, Bret. American Psycho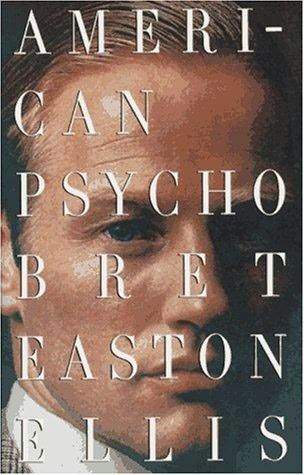 Dublin Core
Title
Easton Ellis, Bret. American Psycho
Description
Told in first-person narrative, this book is set in Manhattan in the late 1980s and follows the life of the young and wealthy investment banker, Patrick Bateman. Bateman describes his daily life on Wall Street and recounts his evening outings in nightclubs where he snorts cocaine with friends. There is a high level of ambiguity in his accounts, leading readers to view Bateman as an untrustworthy source. Bateman kills his friend and colleague, Paul Owen, and uses Owen's apartment to kill more victims. Bateman soon loses more control over his violent urges as his killings become more sadistic and include torture, rape, mutilation, cannibalism, and necrophilia. As his sanity slips, he experiences gruesome hallucinations, till eventually he goes on a shooting spree in the streets, at which point the first-person narrative changes to third. Bateman calls his lawyer and confesses to all of his crimes. Later, Bateman revisits Owen's apartment expecting to find bodies he left behind, but is instead greeted by a real estate agent. At the end of the story, Bateman confronts his lawyer about his confession, which his lawyer assumes is a joke. He tells Bateman that he could not have killed Owen since he had had dinner in London with him a few days before.

Originally purchased for publication by Simon & Schuster, they later withdrew from the project after female employees protested the book's disturbing treatment of women. Several days later, Vintage Books purchased the rights and published the book.

The book has been banned from being sold in bookstores worldwide, while others have shrink-wrapped it, rated it R18, and/ or made it available only through special order. The book rose more controversy in Canada during the trial of serial killer Paul Bernardo who owned a copy and treated it as his bible.
Creator
Bret Easton Ellis
Publisher
New York: Vintage
Collection
Citation
Bret Easton Ellis, "Easton Ellis, Bret. American Psycho,"
Special Collections
, accessed November 28, 2023,
https://archive.fims.uwo.ca/specialcollections/items/show/85
.