A Wrinkle in Time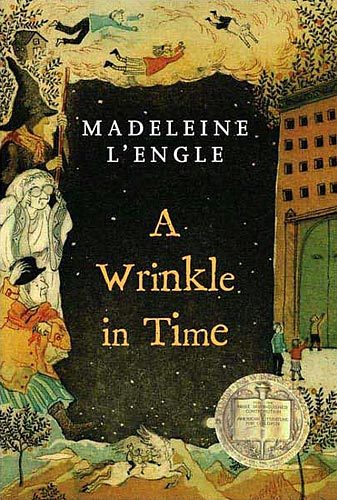 Dublin Core
Subject
Young Adult, Science Fiction
Description
This book is about Meg Murry, a fourteen year-old girl who is transported on an adventure through time and space with her younger brother Charles Wallace and her friend Calvin O'Keefe to rescue her father, a gifted scientist, from the evil forces that hold him prisoner on another planet.

Appearing on one of ALA's most challenged books lists, this book has been challenged due to its references to witches and crystal balls. Christians have claimed that the book challenges religious beliefs, and they do not approve of the listing of Jesus's name with the world's great artists, philosophers, scientists, and religious leaders.
Creator
Madeleine L'Engle
Publisher
New York: Square Fish
Collection
Citation
Madeleine L'Engle, "A Wrinkle in Time,"
Special Collections
, accessed February 8, 2023,
https://archive.fims.uwo.ca/specialcollections/items/show/93
.