Beloved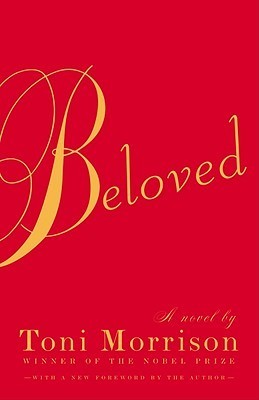 Dublin Core
Description
Set after the American Civil War this book was inspired by the true life story of an African-American slave, Margaret Garner. The book follows the story of Sethe, an slave who escaped slavery from Sweet Home in Kentucky to Cincinnati where she would live with her mother-in-law. Her master eventually tracked her and her children down, but rather than give her children over for recapture, Sethe attempts to kill all four but only succeeds in killing the eldest daughter. Her master than rejected her, no longer seeing her as fit to work, thus allowing her and her surviving children to be free. The ghost of the dead baby begins to haunt the house. Paul D., a former fellow slave from Sweet Home, comes to visit and helps to rid the house of the spirit. Shortly after, however, a woman appears called Beloved. It is clear that she is the ghost of the dead baby at the age that the baby would have been had she lived. Beloved becomes malicious and destructive for Sethe and her surviving daughter, Denver. Paul D. leaves when he discovers that Sethe killed her daughter. Denver is forced to go to the community for help, who force the ghost to leave. Paul D. returns and swears to help Sethe heal.

The book has been challenged based on subjects that include sexual material, violence, bestiality, and language.
Publisher
New York: Vintage Books
Collection
Citation
Toni Morrison, "Beloved,"
Special Collections
, accessed January 28, 2023,
https://archive.fims.uwo.ca/specialcollections/items/show/96
.