Fallen Angels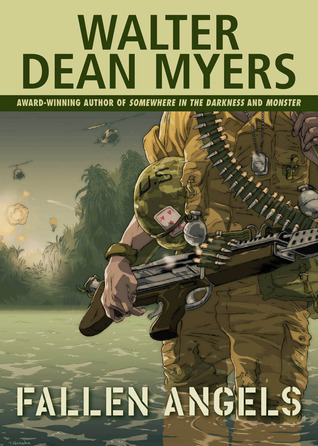 Dublin Core
Subject
Young Adult Fiction
Description
When seventeen year old Richie Perry realizes he cannot afford to go to college he joins the army. He leaves the US for Vietnam with idealized ideas of war, which are soon shattered upon arrival. He witnesses increasing levels of destruction and brutality as he sees his friends and superiors die in combat. He also faces racism and selfish commanding officers while struggling to find meaning in war and wondering what he will do when he returns to civilian life, if he survives.

The book has appeared on ALA's list of 100 most frequently banned books for the 1990s for its use of profanity and realistic description of war.
Creator
Walter Dean Myers
Publisher
New York: Scholastic Inc.
Collection
Citation
Walter Dean Myers, "Fallen Angels,"
Special Collections
, accessed January 31, 2023,
https://archive.fims.uwo.ca/specialcollections/items/show/97
.