Browse Items (15 total)
Ottawa, Ontario

Desbarats argues that separatist sentiments in Quebec, in the wake of the October Crisis, had not increased despite the argument put forward in a recently published book by Walter Stewart entitled "Shrug-Trudeau in Power."
Montreal, Quebec

The same article as The War Measures Act didn't help Quebec separatism after all, published just one day earlier in the Toronto Daily Star.
Ottawa, Ontario

Prime Minister Pierre Trudeau and Russian Premier Alexei Kosygin were to meet in Ottawa the following week. Desbarats saw this as a unique meeting because Canada was usually involved in more collective bargaining with Russia…
Ottawa, Ontario

Desbarats felt that Trudeau was not being clear enough about Canada's position with the United States in the face of recent import duties imposed by the United States. He argues that the mass media cannot properly convey the…
London, Ontario

Desbarats believed Trudeau was too good to be true as a politician and therefore, unfortunately, had a nowhere to go but down. He expounds on Trudeau's solid education, ethnic background, linguistic ability, appearance, finances,…
Ottawa, Ontario

Discussed Pierre Trudeau's election campaign, which stressed Canada's uniqueness and superiority on the world stage. However, Desbarats believed this view may not be agreeable to Quebecers.
Ottawa, Ontario

Desbarats discusses the major campaign topics of the NDP, Liberal and Social Credit parties. In his interactions with citizens across the country, while following the campaign, he believed a liberal majority seemed probable. The…
Toronto, Ontario

"From the time the federal election was called The Star's Ottawa editor, Peter Desbarats, has crossed the country several times with the political leaders. Throughout his travels, he kept a notebook on the campaign. A series of…
Vancouver, Bristish Columbia

The Liberal regional party conference in Vancouver was seen to potentially serve as a staring point for improved relations between the Liberal party and western Canada. Desbarats saw this as a risky move because it…
Vancouver, Bristish Columbia

As Desbarats explains, Trudeau's rise to political power was extremely quick, therefore he did not have much political experience or a deep understanding of the way the Liberal party operated. Trudeau had since been…
Featured Item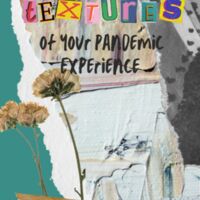 A collaborative zine made about the FIMS community experience with the COVID19 pandemic.