The Golden Compass (His Dark Materials: Book 1)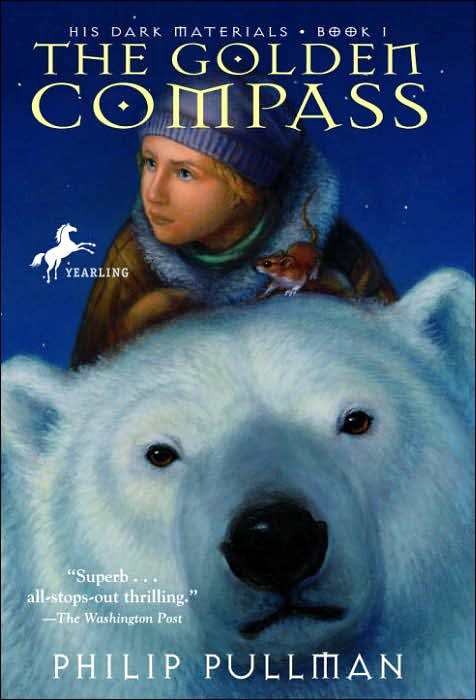 Dublin Core
Title
The Golden Compass (His Dark Materials: Book 1)
Subject
Young Adult Fiction
Description
The first of a trilogy, this book follows Lyra Belacqua, an orphan who lives with the scholars at Oxford's Jordan College. One day her uncle, Lord Asriel, visits and tells her of mystery and danger in the far North. He leaves Lyra in the care of Mrs. Coulter, a scholar and explorer who gives Lyra the attention her uncle has long refused her. Lyra soon sets out for the top of the world in search of her kidnapped friend, Roger. She carries a rare truth-bearing instrument, the Golden Compass. Children are disappearing everywhere, victims of the Gobblers, and are being used in terrible experiments. It becomes clear that somehow both Lord Asriel and Mrs. Coulter are involved.

This book has faced controversy from the Catholic Church, because the Church in the story, which is very similar to Catholic faith, is shown to be controlling and manipulative.
Publisher
New York: Yearling
Collection
Citation
Philip Pullman, "The Golden Compass (His Dark Materials: Book 1),"
Special Collections
, accessed November 30, 2023,
https://archive.fims.uwo.ca/specialcollections/items/show/102
.