The Chocolate War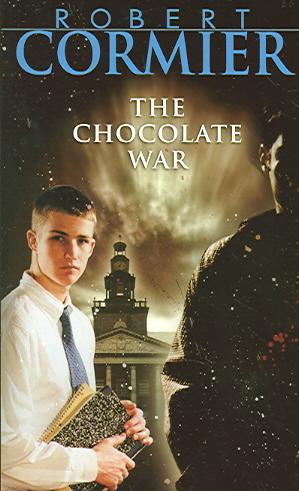 Dublin Core
Subject
Young Adult Fiction
Description
This book is narrated from alternating third-person perspectives and is set at Trinity School, a preparatory, all-boys, Catholic high school.. The two most common voices are those of Jerry Renault, a solitary first-year and protagonist of the story, and Archie Costello, ring-leader of The Vigils, the school's secret society of pranksters. When the annual chocolate sale fundraiser starts, Brother Leon, acting headmaster, reaches out to Archie to get his help to sell twice as many chocolates at double the price from last year in hopes of raising more money for the school. Archie, recognizing his power, enlists Jerry to refuse to sell chocolates for ten days. When Jerry continues to not sell chocolates past the ten days in a defiant act, Archie first enlists The Vigils to take non-violent action to make Jerry cooperate. Eventually, this disagreement leads to a boxing match between Jerry and Emile, the school bully who was enlisted by Archie. Jerry is badly beaten and with the help of Brother Leon, Archie gets away with being the mastermind of the escalated situation.

Though the book was well reviwed by critics, the book has been challenged and even banned in many school districts for sexual content, offensive language, and violence.
Publisher
New York: Dell Laurel-Leaf
Collection
Citation
Robert Cormier, "The Chocolate War,"
Special Collections
, accessed October 3, 2023,
https://archive.fims.uwo.ca/specialcollections/items/show/83
.