Browse Items (40 total)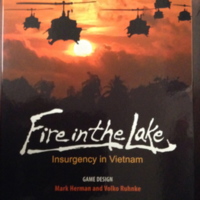 Volume IV in the COIN Series

Players: 1-4
Playing time: 180 mins
Age: 14 and up

Game overview: Fire in the Lake is a 1-to-4-player board game depicting insurgent and counterinsurgent (COIN) conflict during the main US period in Vietnam,…
Tags: 1-4 players, 14+, 180 mins, Board game, Economics, Faction, Games, large, Military, Politics, United States, Vietnam
London, Ontario

In this article, Desbarats discusses his opinion on Canada's support of the United States' military involvement in Iraq. He cites Canada's previous involvement in America's invasion of Somalia as a complete and dangerous failure…
St. John's, Nfld.

Profiles the life and rise to political power of Quebec's Social Credit Party leader Real Caouette. Desbarats seems to be a fairly positive profile of Caouette.
Montreal, Quebec

On location from Germany. Outlines some of the pain felt and difficulties of reuniting East and West Germany.
Montreal, Quebec

Part one of a four part co-series with cartoonist Ed McNally, profiling his time spent in Israel. He wanted to discover a "believable country." He had many mixed feelings about Israel before travelling there. He was impressed by…
Ottawa, Ontario

Desbarats argues that separatist sentiments in Quebec, in the wake of the October Crisis, had not increased despite the argument put forward in a recently published book by Walter Stewart entitled "Shrug-Trudeau in Power."
Montreal, Quebec

The same article as The War Measures Act didn't help Quebec separatism after all, published just one day earlier in the Toronto Daily Star.
Rouyn, Quebec

Profiles Real Couette and his enduring political career in Quebec. The name of his party changed multiple times but not his values. Desbarats seems to have greatly admired the man.
Montreal, Quebec

Former Prime Minster Arthur Meighen's grandson, Michael Arthur Meighen, became the Conservative candidate in Westmount, Montreal. As the Conservatives held few positions in Quebec, Michael was in a difficult political role.
Toronto, Ontario

Discussed a new political party, Action Canada, which seemed to have mass appeal but very few followers and very little buzz surrounding it.
Featured Item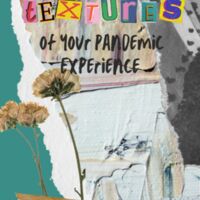 A collaborative zine made about the FIMS community experience with the COVID19 pandemic.