Browse Items (45 total)
Collection: Rare Books and Special Materials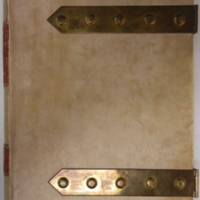 Bindings: good ; vellum with leather and gold tooling (it appears) ; brass clasps ; spine has separated from material and front cover on third edition ; separating from cover of another ; marbled end papers ; reproduced using photo-typography…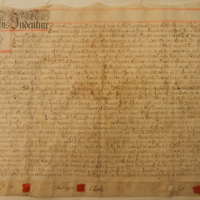 Binding: protected ; loosely sewn into protective paper folder housed between two sheets of Bristol board

Leaves: very good to near fine ; appears to be vellum ; one corner has some damage (tear) ; the terms of the lease are handwritten ;…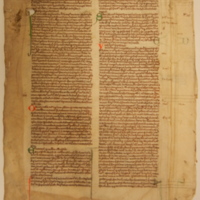 Good condition ; some discolouration ; some tearing ; two holes ; marginalia ; rubrication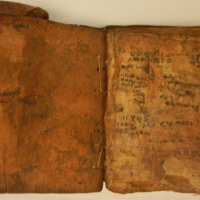 Binding: good ; bound in wooden boards covered loosely with brown leather ; leather shows some wear including rubbing and a few holes

Spine: good ; brown leather ; no decoration

Leaves: fair to good ; pages are very fragile ; some are damaged…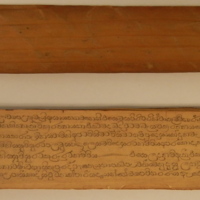 Binding: good ; wooden boards and leaves have two holes through which they would have been bound with string or cord

Protective case: wrapped in paper and kept in a case

Leaves: good ; palm leaves ; fragile (brittle) ; text on both sides ;…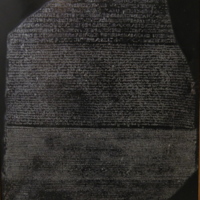 Good to very good ; facsimile of original Rosetta Stone tablet.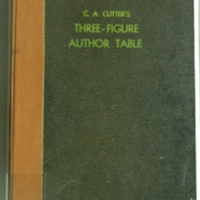 Binding: poor to fair ; worn (especially edges) ; cracked hinge (front) ; front and rear cover bound in cloth resembling leather ; text on front over in yellow ink reads: "C.A. CUTTER'S THREE-FIGURED AUTHOR TABLE / DISTRIBUTED BY THE H.R. HUNTING…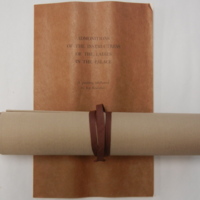 Example of early Chinese silk-weave scroll painting ; condition fine ; rolled scroll bound with ribbon ; protected in near fine wooden box ; leaves near fine ; includes informational booklet by Basil Gray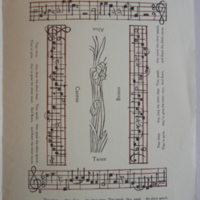 Protected in plastic bag ; leaves very good to near fine ; printed on 1 piece of paper watermarked: "CERTIFICATE Royale [9]6% COTTON [CONTENT]" ; evidence of light bending at bottom corners

Lyrics: "They sleep, they sleep the silent sleep. They…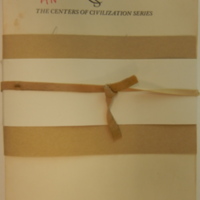 Good to very good / near fine to fine ; unbound ; the spines of sections 2-12 are numbered (to ensure proper ordering when being bound) ; some wear on first page (e.g. blue marks, bent corner)

Centers of Civilization Series

Table of…
Featured Item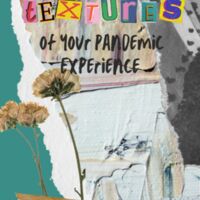 A collaborative zine made about the FIMS community experience with the COVID19 pandemic.