Browse Items (8 total)
Tags: Iroquois Confederacy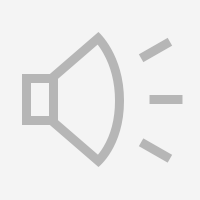 Dan Smoke teaches listeners about border crossing events, an event where Indigenous peoples exercise their right to free access and to carry goods across the Canada/US border as stated in the Jay Treaty of 1760. Dan then uses the Jay Treaty as an…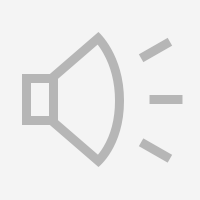 Dan and Mary Lou Smoke tell listeners about a new book, 'Peace, Power, and Righteousness: An Indigenous Manifesto' by Taiaiake. Dan tells listeners about the teachings of the Great Law of Peace (particularly the important role Clan Mothers play in a…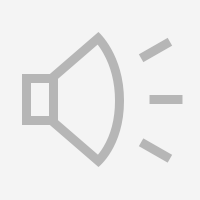 Dan Smoke tells listeners how the sacred teachings of the Great Law of Peace will help individuals, communities, and nations continue down a healing path to heal Mother Earth, and to help nations live in peace and harmony. After, Dan gives listeners…
Tags: Anishinaabe, Apache First Nations, Bear Clan, Bellinger Brown, Cayuga, Chief Del Riley, Chippewas of the Thames First Nation, Council of Three Fires, Darryl Stonefish, Dean George, Delaware Nation Singers, Father Sky, First Nations Services Department, First Nations Student Association and Friendship Society, Great Law of Peace, Great Law of Teachings, Haudenosaunee, host drum, invited drum, Iroquois, Iroquois Confederacy, Killdeer Clan, long house, Manitoulin Island, Marcia Simon, Medicine Bear, Mohawk, Moraviantown, Native Students' Association, Odawa, Ojibwe, Onedia Nation of the Thames, Oneida, Ongweoweh, Onondaga, Onyota'a:ka Traditional Women's Singers, Peter Kohl, Potawatomi, powwow, Seneca, Seneca Nation, Six Nations, Thunder Moon, tobacco, Turtle Island, Tuscarora, University of Western Ontario, Vivian Peters, Walpole Island, White Eye Singers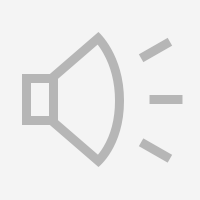 Dan Smoke teaches listeners how to greet one another in the traditional way of the Ojibwe and Iroquois peoples. Dan then tells stories to teach listeners how each part of creation is unique, and those differences allow us to live in harmony with the…
Tags: Bear Clan, Cree, Father Sky, four directions, Great Law of Peace, Iroquoian languages, Iroquois, Iroquois Confederacy, Killdeer Clan, Lakota, Lame Deer, Midwinter ceremony, Mitákuye Oyás'iŋ, Nu Yah, Odawa, Ojibwe, Ojibwe language, Potawatomi, Seneca Nation, Sioux, Sun Dance, teepee, Three Fires Confederacy Law, Turtle Island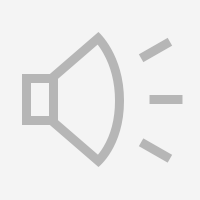 Dan Smoke reflects on an episode of Spirits of the Present by Tantoo Cardinal, the revival of Native traditions as a form of healing, and emphasizes the importance of seventh generation thinking.
Tags: Art Solomon, Bureau of Indian Affairs, Carlos Castaneda, Confederacy laws, Confederacy of the Three Fires, Department of Indian Affairs, Grand Chief of the Iroquois Confederacy, Iroquois Confederacy, José Barreiro, Leon Shenandoah, Lynn Andrews, Manitoulin Island, Onondaga Nation, potlach ceremony, Residential School System, Spirits of the Present, Sun Dance, Tadodaho, Tantoo Cardinal, The Search for Lessons, Turtle Island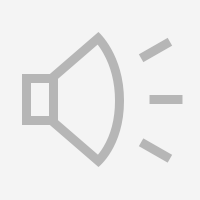 Dan Smoke recalls the Smokes' recent travels visiting the Onondaga Nation and Oneida Nation in Syracuse, New York. Dan Smoke also recalls attending the recital of the Great Law of Peace at the Six Nations Reserve.
Tags: Cayuga Chief Jake Thomas, Columbus Day, Confederacy law, Great Law of Peace, Great Law of Peace Tour, Iroquoian Institute, Iroquois Confederacy, Kenneth Papineau, Mississauga First Nation, Mohawk, N'Amerind Friendship Centre, Oneida Nation, Onondaga Nation, Paul Hogan, Pilgrimage of the Peacemaker, Spirits of the Present, Syracuse, The Indian in the Global Mind, White Roots of Peace Tour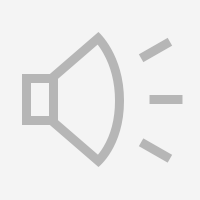 Mary Lou Smoke shares a story from Richard Wagamese about truth in storytelling and how it is important for storytellers to pass on knowledge and to learn their craft well. John Turner reads an excerpt from one of Oren Lyons' speeches, and Dan Smoke…
Tags: Abenaki, Akwe:kon Journal, Alanis Obomsawin, Apache, Atlohsa Family Healing Services, Berkeley, Flagstaff, Goose Camp, Havasupai Tribe, Hopi, Hopi Prophecy, Hopi-Navajo Land Dispute, Iroquois Confederacy, Jose Borrero, Kachina Society, Mi'kmaq, Nanabush, Navajo, one horn society, Onondaga, Onondaga Chiefs, Oraibi, Oren Lyons, Oxfam, Oxfam Benefit, Paiute, Richard Wagamese, sacred bundles, sacred cornmeal, sacred covenant, sacred prayer feathers, Second Mesa, Shipaulovi, Shungopavi Pueblo, Spirit People, Spirits of the Present, Sun Dance, sweat lodge, sweetgrass, Syracuse, Thomas Banyacya, thunder stage, Tuba, Turtle Island, two horn society, United Nations, Unitis House, Window Rock, Windspeaker Publication, Wisakedjak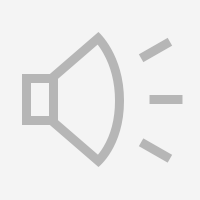 Dan Smoke discusses the gathering of the United Nations General Assembly on December 10th and two Indigenous leaders who were there to speak; Thomas Banyacya of the Hopi Nation and Oren Lyons of the Onondaga Nation of the Iroquois Confederacy. Dan…
Tags: Art Solomon, Beaver Chief, Betty Pamp, Canadian Alliance in Solidarity with Native Peoples, cedar, Dr. Ahab Spence, Frank Hillaire, Haeteluk, Hopi Elders, Hopi Nation, Hopi Prophecy, Hugh Dickey, Iroquois Confederacy, Joe Couture, Joe Hillaire, Judy Pamp, Lummi Island, Lummi Nation, Ojibwe, Onondaga Nation, Oren Lyons, sacred medicines, sage, Sesewis, sweetgrass, Thomas Banyacya, tobacco, United Nations, United Nations General Assembly, United Nations International Year of Indigenous Peoples, West Saanich, Year of Indigenous Peoples