Browse Items (15 total)
Montreal, Quebec

A positive review on Desbarats's polemicist view on the national outlook of Canada. Zolf discusses the major points brought on through Desbarats's marshalled portrayal of the political situation within Canada - including the…
Ottawa, Ontario

Prime Minister Pierre Trudeau and Russian Premier Alexei Kosygin were to meet in Ottawa the following week. Desbarats saw this as a unique meeting because Canada was usually involved in more collective bargaining with Russia…
A negative review on Desbarats's polemic book "Canada Lost, Canada Found". Sheppard describes Desbarats's work as taking a rather cold and bitter analystical mindset whilst probing at the collective conscientiousness of Canadians at first, before…
Toronto, Ontario

"From the time the federal election was called The Star's Ottawa editor, Peter Desbarats, has crossed the country several times with the political leaders. Throughout his travels, he kept a notebook on the campaign. A series of…
Vancouver, Bristish Columbia

The Liberal regional party conference in Vancouver was seen to potentially serve as a staring point for improved relations between the Liberal party and western Canada. Desbarats saw this as a risky move because it…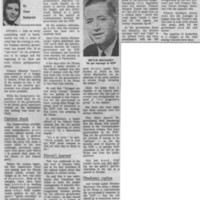 Discussions regarding the longevity of Trudeau's minority government, and its potential downfall following the future release of the budgetary report.
Montreal, Quebec

The same article as The War Measures Act didn't help Quebec separatism after all, published just one day earlier in the Toronto Daily Star.
London, Ontario

Desbarats believed Trudeau was too good to be true as a politician and therefore, unfortunately, had a nowhere to go but down. He expounds on Trudeau's solid education, ethnic background, linguistic ability, appearance, finances,…
London, Ontario

A generally positive review on Desbarats's "Looking Forward in Anguish: Canada Lost, Canada Found". Craig praises Desbarats on his level of critical overview of the key points leading up to Canada's political environment during the…
Toronto, Ontario

The magazine article profiles politician Rene Levesque and his political legacy. He was seen by a younger, less radical, more conservative, generation as part of an "ancient regime" but he still had some political tenacity left at…
Featured Item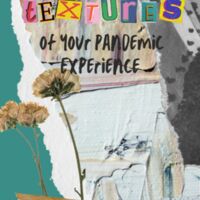 A collaborative zine made about the FIMS community experience with the COVID19 pandemic.