Browse Items (40 total)
Montreal, Quebec

A positive review on Desbarats's polemicist view on the national outlook of Canada. Zolf discusses the major points brought on through Desbarats's marshalled portrayal of the political situation within Canada - including the…
Ottawa, Ontario

Desbarats believed that the 1971 Ontario provincial election would indicate what future elections across the country would look like years in the future. More would be spent on advertisements (millions), they would be personality…
Toronto, Ontario

Discussed a new political party, Action Canada, which seemed to have mass appeal but very few followers and very little buzz surrounding it.
London, Ontario

In this article, Desbarats discusses his opinion on Canada's support of the United States' military involvement in Iraq. He cites Canada's previous involvement in America's invasion of Somalia as a complete and dangerous failure…
Montreal, Quebec

Written on location from Montreal. The Citizen's Commission of Inquiry into the War Measures Act began in Ottawa on October 12th, 1971. Desbarats condemns the composition of the inquiry panel. He argued there were not enough…
Winnipeg, Alberta

He argues that western Canada used to feel less anti-American prior to President Nixon's 1971 trade policy change. After, there seemed to be greater consensus between Ontarians and western Canadians, Winnipeggers in particular,…
Ottawa, Ontario

Prime Minister Pierre Trudeau and Russian Premier Alexei Kosygin were to meet in Ottawa the following week. Desbarats saw this as a unique meeting because Canada was usually involved in more collective bargaining with Russia…
A negative review on Desbarats's polemic book "Canada Lost, Canada Found". Sheppard describes Desbarats's work as taking a rather cold and bitter analystical mindset whilst probing at the collective conscientiousness of Canadians at first, before…
Montreal, Quebec

On location from Germany. Outlines some of the pain felt and difficulties of reuniting East and West Germany.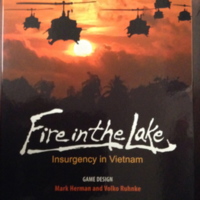 Volume IV in the COIN Series

Players: 1-4
Playing time: 180 mins
Age: 14 and up

Game overview: Fire in the Lake is a 1-to-4-player board game depicting insurgent and counterinsurgent (COIN) conflict during the main US period in Vietnam,…
Tags: 1-4 players, 14+, 180 mins, Board game, Economics, Faction, Games, large, Military, Politics, United States, Vietnam
Featured Item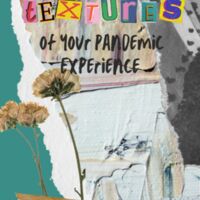 A collaborative zine made about the FIMS community experience with the COVID19 pandemic.