Browse Items (14 total)
London, Ontario

A brief interview with Desbarats, concerning the introduction of television cameras within courtrooms during proceedings. It is stipulated that having cameras within the courtroom would its accessibility to the public, as well as…
London, Ontario
(Features two articles)

1 - Zych's interview with Desbarats discusses how he arrived to this position as Dean of UWO's School of Journalism, his impressions and revelations whilst working at UWO, while also discussing some of the…
London, Ontario

Martin's interview with Desbarats, on his opinion of London's infrastructure and city culture as a new resident of the city. The article goes on, at great length about the level of dullness that the downtown district has - as well…
London, Ontario

In this article, Desbarats discusses his opinion on Canada's support of the United States' military involvement in Iraq. He cites Canada's previous involvement in America's invasion of Somalia as a complete and dangerous failure…
Montreal, Quebec

Desbarats recounts his experience attending a Beatles concert at the Forum in Montreal, which was overwhelming and unpleasant in his opinion. The article is written as a series of updates at times throughout the afternoon and…
Ottawa, Ontario

Desbarats argues that separatist sentiments in Quebec, in the wake of the October Crisis, had not increased despite the argument put forward in a recently published book by Walter Stewart entitled "Shrug-Trudeau in Power."
Montreal, Quebec

The same article as The War Measures Act didn't help Quebec separatism after all, published just one day earlier in the Toronto Daily Star.
Ottawa, Ontario

Desbarats believed that the 1971 Ontario provincial election would indicate what future elections across the country would look like years in the future. More would be spent on advertisements (millions), they would be personality…
Ottawa, Ontario

Desbarats points out that Canada sent 5000 troops to fight against the revolutionary Red Army during the 1918 Russian Revolution. He uses this point to springboard into a discussion about Canada's ability to play both sides of a…
London, Ontario

Desbarats believed Trudeau was too good to be true as a politician and therefore, unfortunately, had a nowhere to go but down. He expounds on Trudeau's solid education, ethnic background, linguistic ability, appearance, finances,…
Featured Item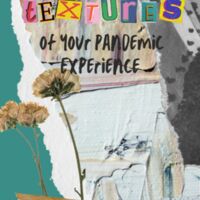 A collaborative zine made about the FIMS community experience with the COVID19 pandemic.